We are now extending our ad-hoc pick up service to all our Toy Outpost & HAKO outlets.
This service allows your customers to  pick up their pre-paid items from your website without you having to conduct meet-ups or physical postage of your products. No mrt meetups or failing to conduct a sale with different preference of timing and meetup locations!
Charges
The dimensions of your parcel should not exceed the 2 sizes of our package bags provided
See dimensions and price as follows:
• 22cm (width) x 25cm (Height) x 6cm ( max depth) – $2 per package
• 28 cm (width) x 38 cm (Height) x 12 cm ( max depth) – $5 per package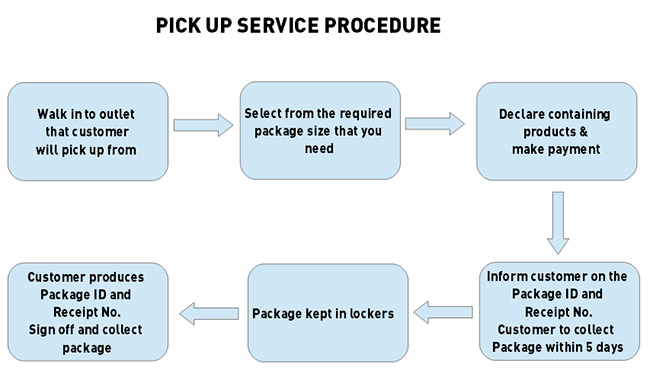 What else do i need to know?
• Parcels are to be collected 5 days from the placement date.
• No contract, ​n​o minimum parcels quantity need, just pure convenience.